B&B APARTMENT
CITY & BUSINESS TRIPS / SHORT OR LONGER STAYS
THE HOUSE
The house was built in 1878 when Keizerstraat had long been known as "THE STREET OF THE MAYORS". You will find the Snijders & Rockox Museum, Frans Snijders Antwerp draftsman/painter of animals and still lifes and Nicolaas Rockox, a versatile Antwerp citizen who played an important role in political, social and economic life during the first half of the 17th century.
A few minutes walk from Keizerstraat along Hendrik Conscienceplein to the Grote Markt you pass various historical buildings, such as Albrecht Dürer's house, the Sint-Carolus Borromeus church, the Hendrik Conscience Heritage Library or the Old City Library, …
We are located in the heart of the old city center, close to the pleasant shopping streets, restaurants, museums, churches, the cathedral, the town hall and the Schelde.
The House is also an open gallery with photographic work by Bart Michielsen.
We offer a comfortable place to rest after your tourist trips in Antwerp or the surrounding area.
OUR TRUMPS
Officially approved B&B complete with all the required fire and safety regulations
Situated in a quiet one way street away from the buzz of city noise.
Living room – kitchen – big sunny outside terrace
Spacious accommodation
1 bedroom/apartment for 1 or 2 guests
2 bedroom/apartment for 3 or 4 guests
Close to safe Q-parc parking
Close by all the shoppingstreets, restaurants, bars, museums,…
There's a Vélo station (bycicle) diagonally opposite the house, around the corner you'll have a tram and bus stop
COMFORT
Both the 1 bedroom/apartment and the 2 bedroom/apartment have their own bathroom with shower, a living room, kitchen and large outside terrace. There's WIFI in every room, in the living room there's a TV and you'll find coffee, tea and cold drinks in the kitchen. The optional breakfast is extensive.
APARTMENT
Minimum stay 2 nights
1 bedroom apartment for 1 person : 80 € per night
1 bedroom apartment for 2 persons : 80 € per night
2 bedroom apartment for 2/4 persons : 160 € per night
Excl. royal breakfast : 10 €/pp/pn.
Excl. city tax : 2,97 €/pp/pn.
For a minimum stay of 7 nights
1 bedroom apartment 1 – 2 pers. 10 % discount
2 bedrooms apartment 3 – 4 pers. 20% discount
2 bedrooms apartment 2 pers. 25% discount
For a minimum stay of 4 weeks
1 bedroom apartment 1 – 2 pers. 50 % discount
2 bedrooms apartment 3 – 4 pers. 60% discount
2 bedrooms apartment 2 pers. 65% discount
BREAKFAST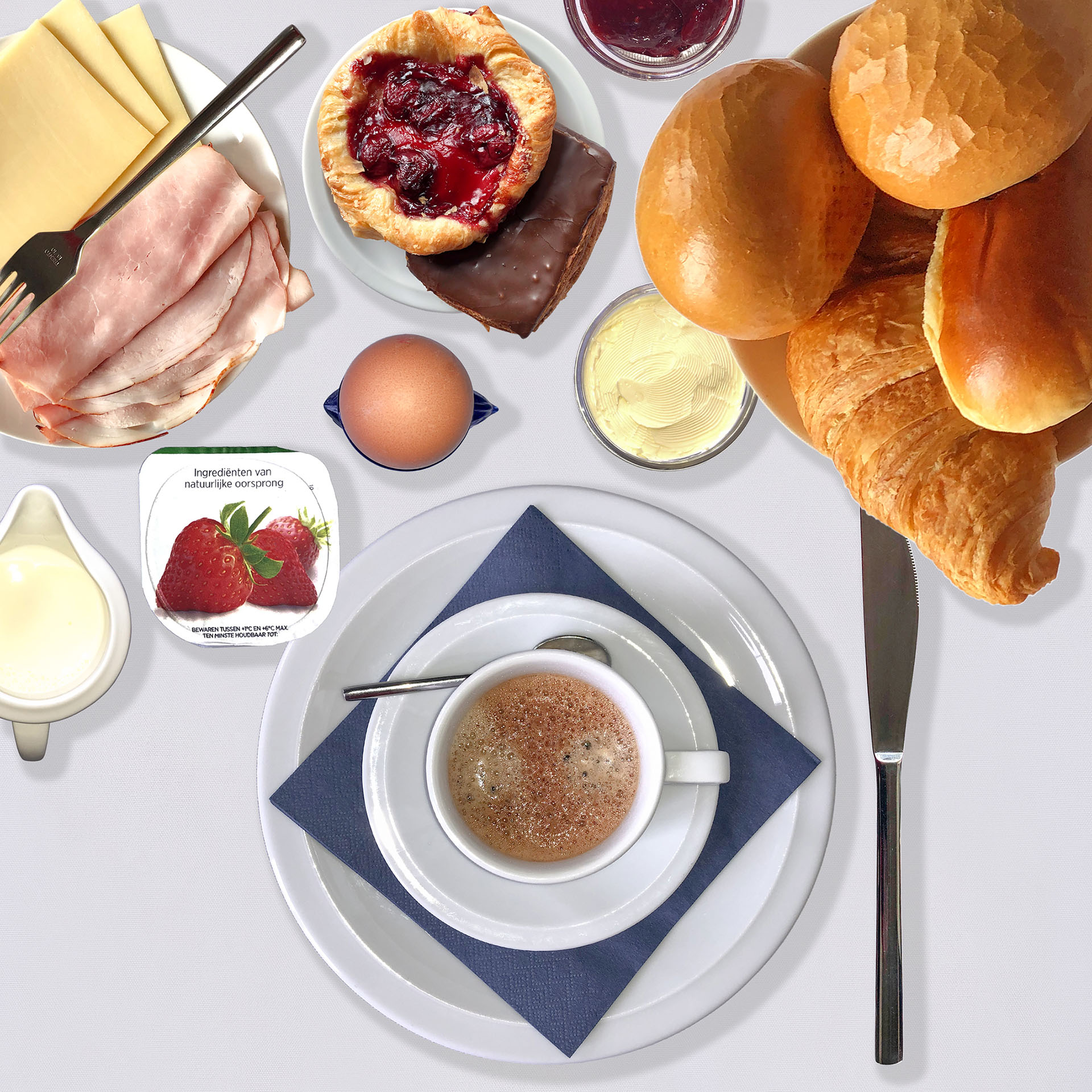 BOOKING
CONTACT
ADDRESS
Bart Michielsen
Keizerstraat 48, 2000 Antwerpen, Belgium
MOBILE
EMAIL
INSTAGRAM